Top 6 Benefits Of Armed Security Guards In Victorville For Businesses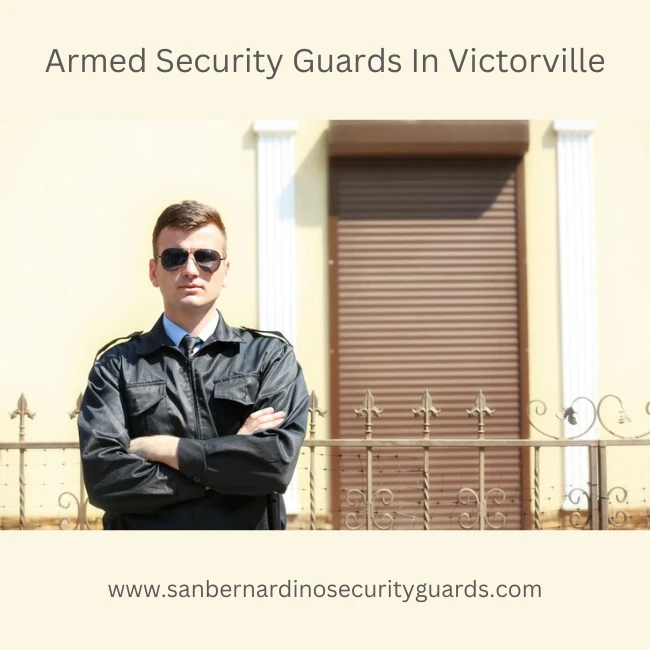 Private security is currently one of the most in-demand services in the globe. Unarmed and armed security guards in Victorville are used by businesses and private citizens alike. It is a personal decision whether or not to employ armed security guards. Nonetheless, with the rise in instability, it is prudent to safeguard your business.
Safety is crucial for both small and large businesses, and creating a safe and secure workplace for your employees and assets is essential. In addition to endangering people, their lives, their property, and the company's reputation, security issues threaten the company's reputation.
You cannot afford to operate your business daily without competent security guards. Therefore, you must consider hiring armed security guards in Victorville. Why? Let's see some benefits of hiring experienced armed security guards in Victorville.
1. Enhanced Sense Of Safety
Armed security guards increase the safety of your business, particularly if you deal with expensive goods or money. Having armed security guards in Victorville at your organization will discourage thieves from attempting to rob you.
Armed guards in Victorville are trained and know when to draw their weapons; consequently, you need not worry about the safety of your personnel. They will also prevent crimes before they occur, as your company will no longer be an accessible target for thieves.
2. Extensive Training
Before assigning guards to any jobs, security companies always ensure that they have received adequate training. They are taught the proper handling of licenced weapons that cannot be misused.
In addition to being trained at using weapons, armed security guards in Victorville are also trained as conventional security guards and must meet the requirements for their posts. They are proficient in their field.
3. Quick Reaction to Crime
Armed security guards in Victorville are better equipped to respond to any criminal activity while you wait for the police to come. This is due to their superior training.
These guards are also able to identify and address possible issues. They also collaborate with the police when necessary.
4. Thorough Background Check
Armed security guards undergo a rigorous background check because they will be trusted with firearms. Their fingerprints are examined to determine whether they can legally possess firearms. Hence, If you see armed security guards in Victorville, you may rest assured that they have no criminal past and are of sound mind, so you should not be concerned about their fitness to serve.
5. Surveillance
Armed guards are always watchful and capable of detecting criminal activity. They have a military background and additional training as a security officer, which allows them to offer you the best protection.
Armed security guards in Victorville also monitor camera feeds and the premises. Ir makes surveillance simple, allowing you to focus on operating your business with ease and a sense of security.
6. Initial Line Of Defence
Armed security guards in Victorville support law enforcement agencies. In the event of an invasion or robbery, they know just how to apprehend the perpetrator while keeping you and your staff safe. They are also capable of preventing financial and emotional loss.
Due to their familiarity with the area, guards are better position to assist the authorities in the event of an inquiry.
Hire The Best Armed Security Guards In Victorville
Contact United Security Services to hire the most experienced and trained armed security guards in Victorville today! We offer you extensive protection through our expertise and high-tech gadgets.