How to Search for the Best Security Guard Companies Around You?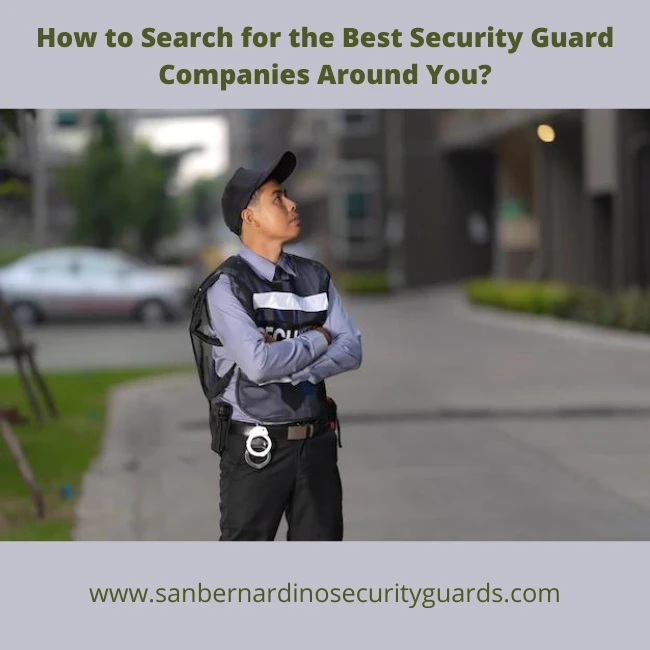 Many organizations, including banks, government buildings, schools, museums, and more, require security guard services. Security personnel may also be required to provide these services to VIPs. These experts defend you and ensure that you rest assured of your security needs.
Knowing the requirements of a security company is crucial whether you want to hire security guards or consider working as professional.
Because businesses and individuals frequently lack the resources to handle their security detail, hiring a security guard is essential. Security guard firms typically charge hourly fees for their services, which may fluctuate depending on how many security guards are given to the clients.
Here are some questions and factors that you need to be wary of when hiring a security guard:
Budget
Security guard companies typically provide a range of pricing depending on the services you opt for. The charges can be between $10 and $25 per hour for unarmed security. If it's a special or high-risk event, the costs can range from $35 to even $100 for armed protection.
There are other ways to charge customers besides this, though. Long-term and short-term security contracts can bring substantially larger service fees overall. Certain businesses will bill "by the job," in which case they are billing a contract fee. These costs per contract can reach several thousand dollars.
If you opt for an online search for the same, you may search for the keyphrase' Security guard companies near me.
Experience
Experience is vital when it comes to security. Long-standing and well-regarded security firms are frequently better suited to manage technical security concerns, making the professionals more easily handle diverse situations.
Additionally, they have years of experience selecting the top individuals for security guard jobs, so you receive some of the industry's most qualified and skilled guards.
Know the Requirements
It's crucial to comprehend the objective of the security organization you intend to select. Diverse security firms offer different services and must pick one that suits their requirements. The majority of the firms exclusively focus on one or two security-related areas. For instance, some specialize in mobile patrols for residential areas, while others are qualified to guard huge industrial sites or athletic events.
Therefore, thinking about your goals and the security issues you want to resolve would be beneficial. Knowing what kind of security company you need to meet your expectations will depend on your understanding of your security needs.
To finalize the requirements, you must refine your search based on the keyphrase' Security guard companies near me.
Conduct interviews
Now that you know what you want from a local security guard company, it's time to move forward. Once you shortlist the candidates, it will be time to interview the prospective candidates. Interviewing a security firm could appear intimidating, especially for clients who have never associated with a security firm before. You may treat it like any other hiring you've done in the past, even though you may have to ask specific questions.
Remember that a good security guard business should provide you with more than just the services you require at a fair price. They should inspire trust in you and deliver flawless service from the beginning to the end.