Advantages of Having Security Guards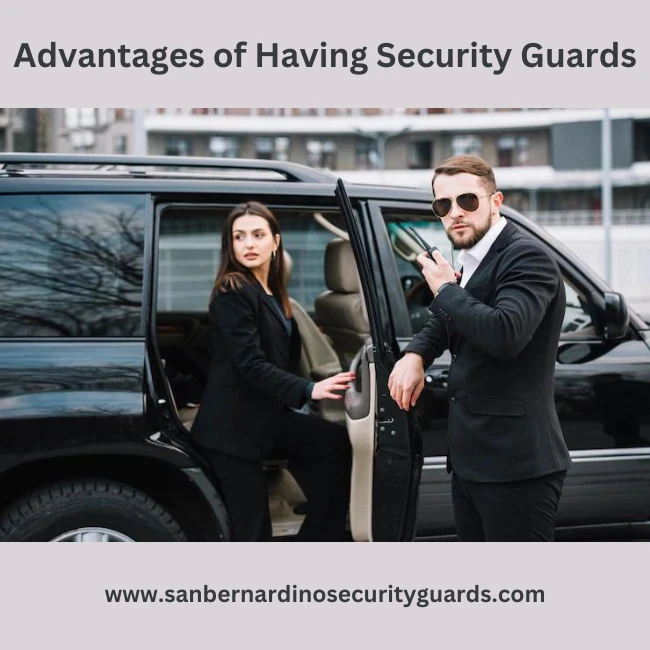 A skilled security officer is equipped to safeguard your business, equipment, and investments by enhancing visibility while protecting property. For potential criminals and delinquents, they act as a deterrent.
It might also be challenging to justify rising costs, but employing security personnel should be considered a necessity rather than a luxury. The added cost is worthwhile to ensure that your life and, more crucially, your house, near ones, and your property are safeguarded from rising crime rates.
Here are some of the many benefits of having a security guard:
Handle Emergency Services
When it's about handling dangerous situations actively, security personnel can receive varying levels of training. It is possible to assure that the guard will act skillfully and intelligently in unanticipated medical emergencies or natural disasters by employing a qualified and licensed guard.
The Security Guard Companies Colton are comprehensively skilled and trained to handle dangerous and threatening situations easily.
Maintain Order
Security officers are crucial in preventing conduct infractions on the property. To preserve workplace order, they can serve as a disciplinary officer, ensuring everyone follows the set rules and regulations.
Customer Service
Security officers can also serve as superb customer service representatives, which may not immediately come to mind. The skills of the Security Guard Companies Colton include multiple aspects of safety and customer service as well.
They are the first ones you come across when entering or leaving the premises. If your receptionist is unavailable or out sick, they can also cover the front desk, greeting visitors and directing them inside. They can help individuals find things, get to the appropriate place, or act as escorts for clients and staff late at night.
Skilled and expert security guards can help you be assured, further communicating to the customers that they are in a safe and secure environment.
Evade Crime
Since this is their primary responsibility, professional security officers safeguard your property by reducing threats such as attacks, vandalism, and theft.
They can spot suspicious behaviour and take appropriate action before chaos breaks out. Moreover, having guards at your premises will also showcase that it is a protected property and keep thieves away.
The most frequent offences against businesses and facilities include vandalism, theft of expensive property, and assaults on property or staff.
Crimes can be evaded with the help of trained security personnel. Additionally, employing security professionals ensures you won't be at the top of burglars' and thieves' lists.
Peace of Mind
The staff may feel safe and secure with security guards; moreover, knowing they are competent adds another layer of security. This helps them be convinced and assured about safety in case of a threatful situation. The authorities, too, may feel at peace because they will be assured about the safety and security of their property, assets and resources.